The Bohart Gift Shop is open at the museum
​and on-line
If you can't come in person, then items will ship on Fridays via the US post office. Visit https://www.bohartmuseumstore.com/ to find that special gift and shop.
​If you don't see a particularly item, please send us an email. All proceeds help support the education mission of the museum.
---
Gift ideas for kids (ages 2+):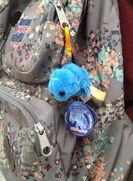 Bohart t-shirts starting at size 2T

Stuffed animals (the arthropod kind)

Tardigrade backpack clip toy

Toys from Insect Lore

Books

Stickers

Insect net

Edible insect snacks and candy
---
Gift ideas for tweens/teens:
Hoodie with the California flag re-envisioned with a "water bear" (Tardigrade)

Bohart T-shirts

Beetle wing earrings

Temporary tattoos

Bohart sticker for water bottle/lap top/bike

Collecting equipment

Information on Bio Boot Camps, our summer camps for middle and high schoolers
---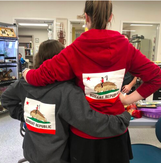 Gift ideas for college students:
Hoodie with the California flag re-envisioned with a "water bear" (Tardigrade)

Bohart sticker for water bottle/lap top/bike

Insect collecting equipment

Jewelry, including real beetle wing earrings and other jewelry from $1 to $36
---
Gift ideas for teachers:
Mug with CA state insect

Clever, instructional sticker for in-class spider removal

Insect Lore models of life cycles

Posters of California insects (dragonflies, State insects, Central Valley butterflies)

Bohart book: The Story of the Dogface Butterfly (includes life cycle info and a civic-minded  4th grade class!)
---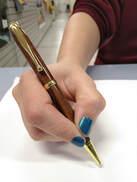 Gift ideas for adults: